Ti Parks
exhibition
glass case space
a selection of Ti Parks artist's books
August /September 2010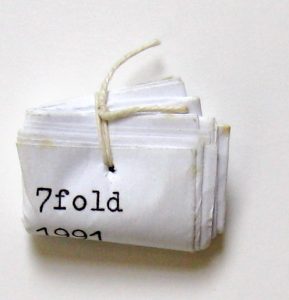 a bold road a sold road (1993)
Divided into 4 chapters: 1a matter 1b fatter; 2a mopped 2b dropped; 3a bold 3b sold 4a road 4b load. It contains 21 road prints and 20 drawings, and is no. 14 in the road book series. 12.5 x 20.0 cm. Signed and dated.
$550.00
7 Fold (1991)
Parks has made many 'folded' books. 7 fold may be the seventh in a series of folded books or it may be just another book. Parks has validated that old belief that a sheet of paper can only be folded just so many times, in fact 7 times. Titled, numbered and dated. c. 2.0 x 3.0 cm. Edition of 49.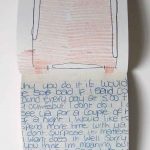 Red cross (undated)
A small book made up of pink sheets folded to 7.5 x 5.5 cm, bound through centre, so that the book is cannot be opened. Signed and numbered 3/10.
$88.00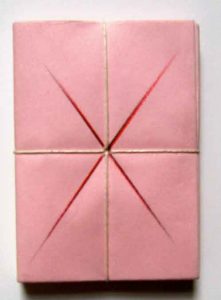 Crossdrawing on both sides (1991)
'colour pencil random choice' Book NU. 39 – the artist makes has made crosses on both sides of A4 sheets. Japanese bound. 30.0 x 21.0 cm. Signed and dated. Unique.
$660.00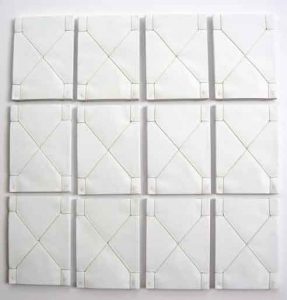 net (1994)
Twelve pieces – each piece made up of paper folded to 10.5 x 7.7 cm, hand stitched from top left corner to bottom right corner and from top right corner to bottom left corner in a X. Each piece is numbered bl and initialled TP br. Overall size of this sculpture/books is 32.5 x 31.5 cm. Edition ¼.
$660.00
Fine Furs (2000)
By signing and dating this small Phillips Auction Catalogue of Sale No 26,595 of 'Furs by Direction of Executors; together with fine quality coats and jackets of Russian sable…' held at Blenstock House on Thursday 16 April 1987, Parks has turned it into an artist's book. 21.5 x 14.0 cm. Unique.
$66.00
notebook (1997)
Twelve A4 four sheets folded 15.0 x 10.5 cm, trimmed to 14.9 cm, so that the top and bottom are open but the foredge remains closed. On the first page of each of these twelve sections appears the work 'notebook'. It is placed midway down the page and slightly to the right of centre. A small indentation is to the left of the text. These appear on 11 of the sections. On the last page is printed Ti Parks 1997. 14.9 x 10.5 cm. Signed and numbered AP.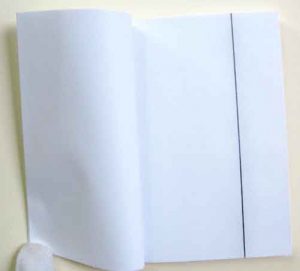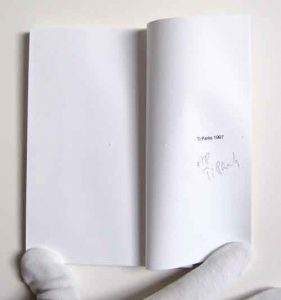 BB-HH-Single Tracks (1997)
12 4A sheets of Copy Right Extrawhite 80 gsm photocopy/laser paper.
Each sheet folded twice. Bottom edges slit. Adapted Chinese binding using waxed line thread. Cover and title page with printed title in black: BB – HH –Single Tracks – Ti Parks – 1997. Seven pages of pencil drawings. Colophon as title page, signed and numbered in pencil.
Each drawing is a vertical ruled line from the top to the bottom of the page and 20-30 mm. from the fore-edge. 2 B pencil line drawn first. Then 2H pencil line drawn over the first line. Then line smudged or rubbed using ball of thumb with enough pressure to cause some frictional heat and enough times up and down the full length to spread the pigment and to blur the line. This result is realted to a drypoint line where the metal burr produces a blurred line when printed. Edition 10/10. 15 x 10.6 .5 cm. Signed and numbered.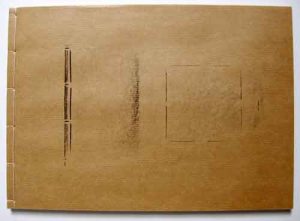 Book Rubbing Book (1998)
Fifty book rubbings initialled by the artist on light-weight paper are interleaved with heavier paper. Covers are brown packing paper, and the front cover is also a book rubbing. Japanese bound. 21.2 x 20.7 cm. Titled, signed and dated.
$660.00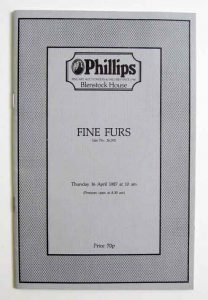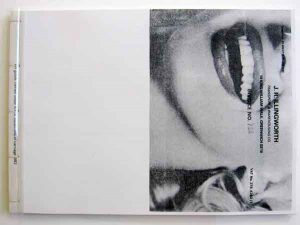 J.R. ILLINGWORTH (2004)
21.0 x 29.7cm
Invoice pages (29.7 x 21.0) from the firm J.R. Illingworth, Transport & Warehousing co. The pages carry the firm's name, address and invoice number at top of page, on which Park's has superimposed images: from Marilyn Munro's smile, Meret Oppenheim's sculpture of a fur covered cup and saucer, women in fur coats etc. to messages such as, Your name has come up. Signed and dated inside back page.