Jan Davis
exhibition
Walking Home
recent works on paper 2009/2010
9 October – 13 November 2010
'… if memory is imagined as a real space – a place, theatre, library – then the act of remembering is imagined as a real act, that is, as a physical act: as walking.' Rebecca Solnit
Walking Home is my metaphorical return journey to Gippsland, the place of my childhood.
The images are drawn from the intersection of two narratives of Gippsland: the myth of Lohan Tuka, the white woman reputedly held captive by the Kurnai tribes in the 1860s and the story of my settler family's arrival at the same time.
The prints operate as imaginary maps for my journey, maps which record the places where particular events from the narratives occurred or could have occurred. The places named in the titles suggest resting points on my way.
The works evoke the tracks and traces of people walking across places, through time.
Please note prices are from 2010 exhibition – increases may apply.
Leaping Bluff, Metung (2009)
ink drawing
stitching on Japanese mulberry paper
59.0 x 116.0 cm
$1,950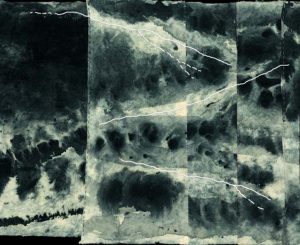 In search of Lohan Tuka from the mountains to the lakes (2010)
digital print in edition of 5 on Awagami Unryu paper
70.5 x 56.0 cm
$950
First sighting, near Flooding Creek (2010)
digital print in edition of 5 on Awagami Unryu paper
70.5 x 56.0 cm
$950
Fragments of a map, Omeo (2010)
digital print in edition of 5 on Awagami Unryu paper
76.5 x 100.0 cm
$950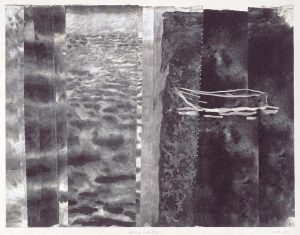 Crossing Lake King (2010)
digital print in edition of 5 on Awagami Unryu paper
78.0 x 100.0 cm
$950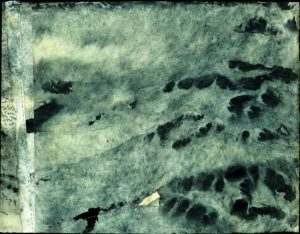 McMillan's run, Tabberabbera (2010)
digital print in edition of 5 on Awagami Unryu paper
78.0 x 100.0 cm Image
$950

Herd resting, Dargo Plains (2010)
digital print in edition of 5 on Awagami Unryu paper
51.0 x 100.0 cm
$575
McMillan's road, Iguana Creek (2010)
digital print in edition of 5 on Awagami Unryu paper
80.0 x 100.0 cm
$950
Alpine garden, Cobungra (2010)
digital print in edition of 5 on Awagami Unryu paper
63.0 x 81.0 cm
$725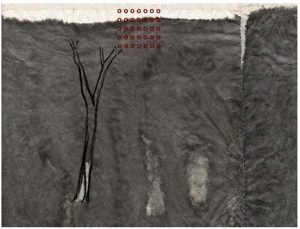 Site, Snowy River (2010)
digital print in edition of 5 on Awagami Unryu paper
74.0 x 89.0 cm
$725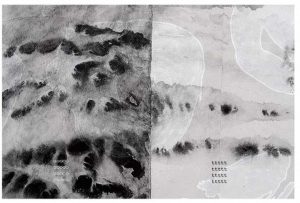 Clearing, Tambo Crossing (2010)
digital print in edition of 5 on Awagami Unryu paper
64.0 x 84.0 cm
$725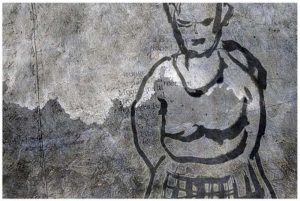 The white woman (2010)
digital print in edition of 10 on Awagami Unryu paper
43.0 x 52.0 cm
$500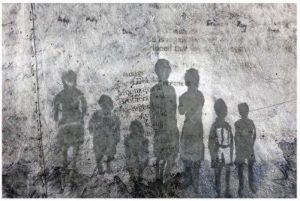 Swifts Creek (2010)
digital print in edition of 10 on Awagami Unryu paper
43.0 x 52.0 cm
$500
Lohan Tuka comes ashore (2010)
digital print in edition of 10 on Awagami Unryu paper
36.0 x 32.0 cm
$450
Digital prints printed by Michael Shapter, Michael's Big Picture, Lismore