Michael Phillips – artist book installation – A Common Boat (Refugee Beans) (2016)
A Common Boat (Refugee Beans) 2016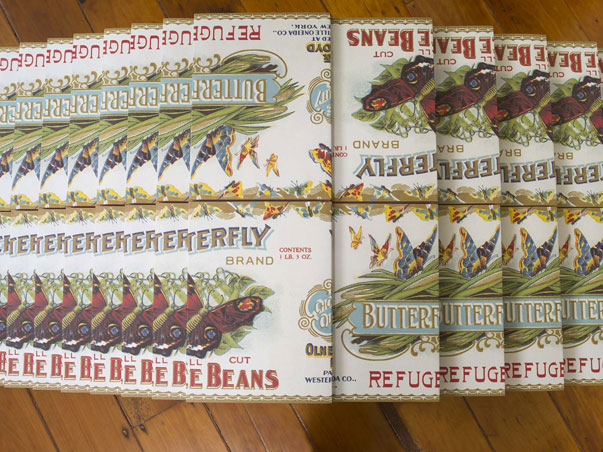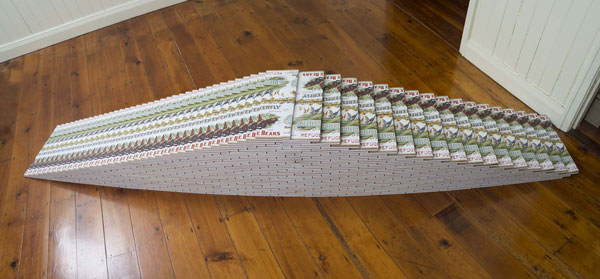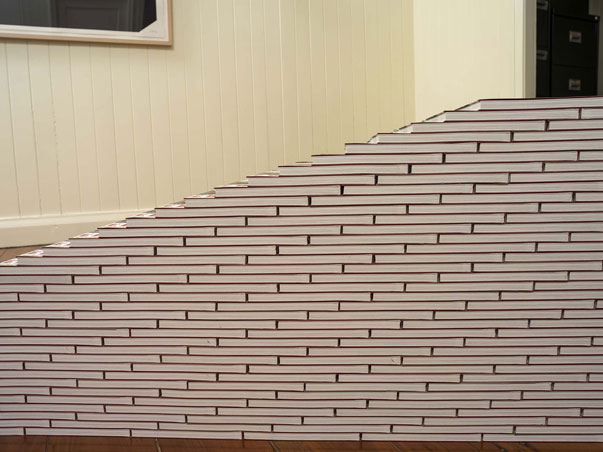 a site specific installation
710 books from the artist book A Common Boat Phillips produced with Alison Knowles in 2004.
In this 2016 installation the emphasises is on the climate-resiliant Refugee bean stairway.
installation H 48.5 x W 48 x L 323 cm.
A Common Boat installation can be reconfigured and designed for your selected site. Speak with us about possibilities and price.