Jan Davis
Horse & House, 1996–2020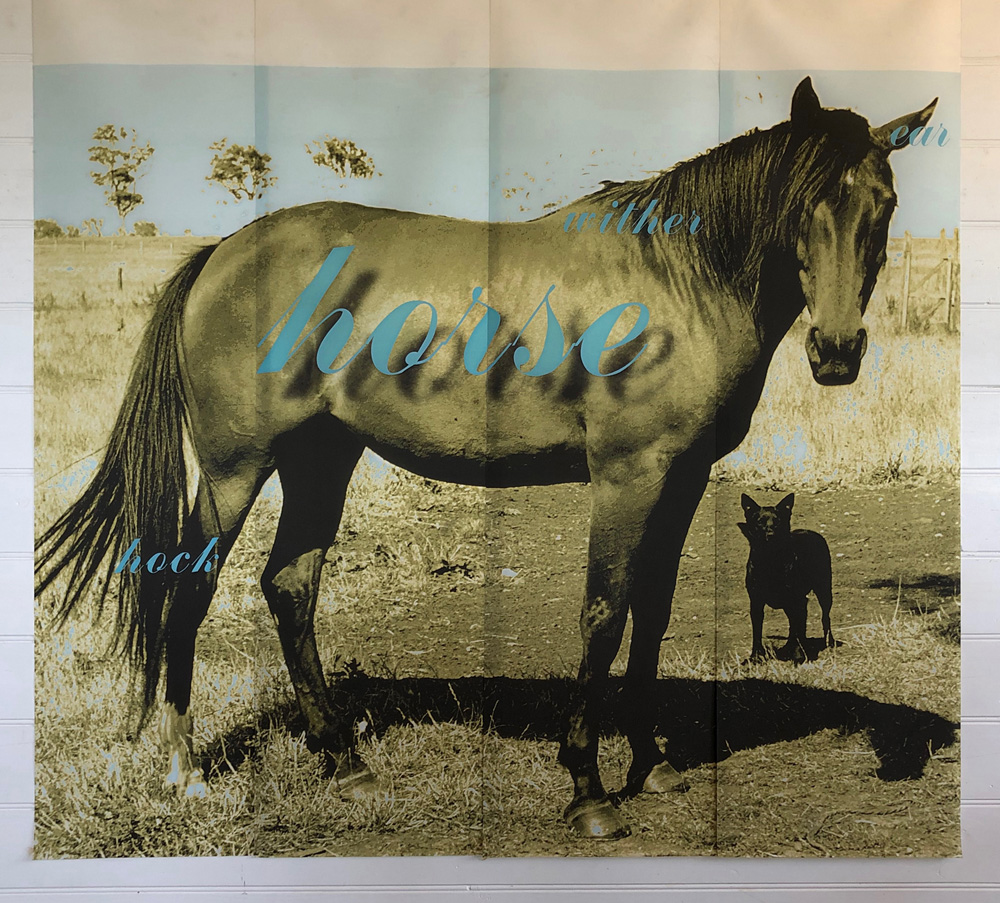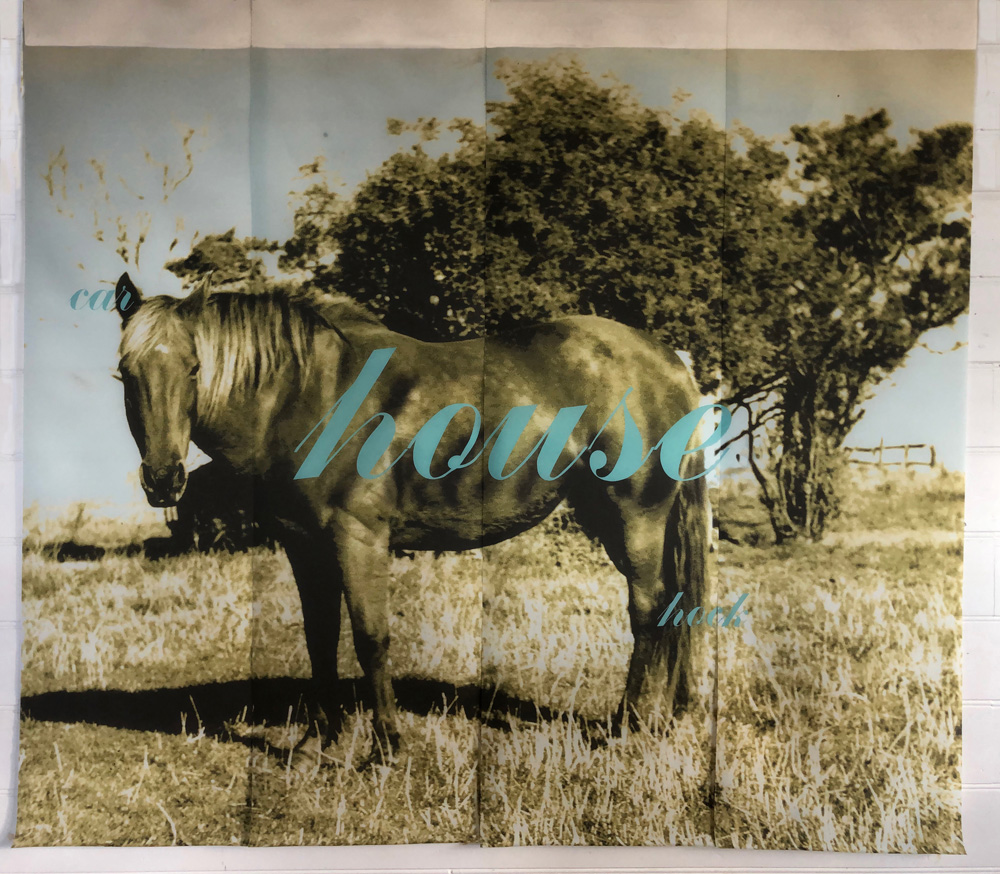 Horse & House, 1996–2020
Horse & House was made in the early days of personal computing. For me, words and pictures entered a supercharged new relationship. Reading and seeing were about to be changed forever, or so it felt at the time.
Horse & House plays in that newly available digital space, a space rich with potential for illusion, semantic shift, and the capacity for foregrounding representation itself.
My father had taken the original photographs of our childhood ponies in the 1960s. In 1996 I worked his slide film into digital prints for the 'lightly' exhibition at the University of Sydney's Tin Sheds Gallery held that same year. I wanted life-sized horses. To achieve that scale from the print technology available at the time, I needed to 'tile' the images across multiple sheets of paper. Using an IRIS printer, I printed one copy of each image across12 sheets of lightweight khadi. The semi-transparent sheets moved lightly in the breeze created as viewers passed.
In 2020 I revisited the project seeking some temporal perspective on works that had never relinquished their excitement for me. IRIS printing has long gone and printing single sheet, life-sized horses is now quite straightforward. But for two reasons I baulked at reprinting Horse & House as 'single sheet' prints; the fragmented nature of the works held them in a very material world, and I wanted to retain the 'lightness' of the original concept. I settled on silk as the support and printed the works in four vertical banners. The semi-transparent silk images drape ever-so-slightly, and pinned at the top only, move lightly with a breeze. For me, they retain the power of the 1996 imprint, but now, 25 years later, they are replete with artifacts from the forefront of an imagined revolution.
Horse & House, 1996–2020
digital colour prints
4 sections on silk – each printed on 4 vertical banners of silk
silk supports 142 x 152 cm
images 127 x 152 cm
edition of 3
$3,700.00