Alex Selenitsch
exhibition
Road to Bourke
drawings, objects, books
11 November – 9 December 2017
In 2011, Merron and I drove from Coff's Harbour to Bourke, over the border to Cunnamulla, and then back to Brisbane. While the coastal parts of the journey were across hills and undulations, most of the territory we drove through was flat: very flat, and with very few features.
Most of the time, we sat in our car, looking towards a horizon with little shapes scattered across it. Whenever we stopped at the side of the road, we saw small bushes, bits of road-kill and lots of cotton bits. Dots at our feet, dots up ahead. In between these was the vast space of the country, land and sky.
As an architect, I am very familiar with the combination of plan and profile (or elevation) drawings, which are then to be imagined as an object or space. And here it was in the landscape. When I got back to Melbourne, I began to draw and make objects using a trapezium shape as a starting point, with the top edge as the horizon in profile, and the sloping edge for the road edge, in plan, leading to that horizon. The drawings led to objects, and to sketchbooks and a hand-made book. In the book, the lines and edges that are in the drawings are given by the alphabet or by single-line texts.
When we got to Brisbane after the drive, we had lunch in Noreen's empty but sparkling and reconditioned gallery, along with Jan Davis and Linzi Murrie. It was the first 'event' in the Gallery after it had been soaked by the floods of 2011; at the same time it was a joyful end to our big U-turn in the West. My drawings and models came later, but on completion, it seemed that Noreen's gallery was the obvious place to show the work. And here it is.
Alex Selenitsch
October2017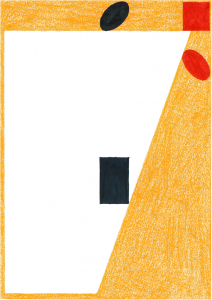 1a white plain #1 (orange) 2011-15
pencil, aquarelle and ink on paper, 42 x 29.5cms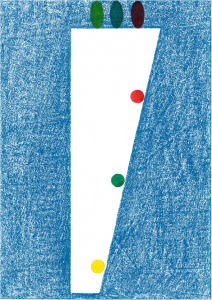 1b white plain #2 (blue) 2011-15
pencil, aquarelle and ink on paper, 42 x 29.5cms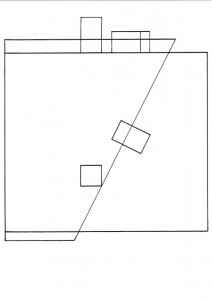 1c plan/elevation PLAY #1 2011-15
felt pen on paper, 42 x 29.5cms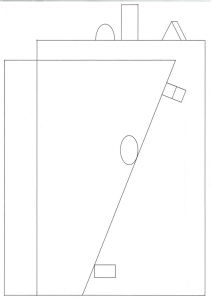 1d plan/elevation PLAY #2 2011-15
ink on paper, 42 x 29.5cms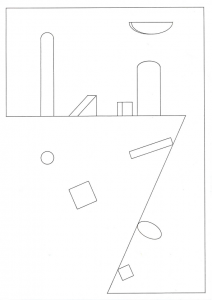 1e plan/elevation PLAY #3 2011-15
ink on paper, 42 x 29.5cms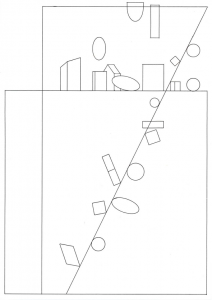 1f plan/elevation PLAY #4 2011-15
ink on paper, 42 x 29.5cms
western planes profiles 2011
laser-cut acrylic sheet with oregon block, each 40 x 28.5 x 11cms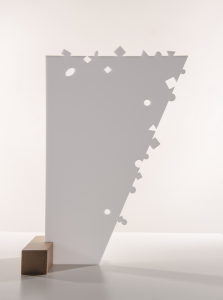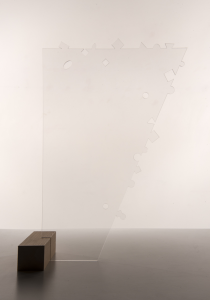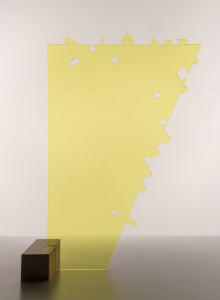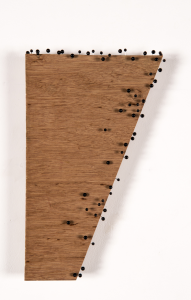 3a western planes pinboard (black) 2011
black pins on plywood, 31 x 18.5 x 2.5cms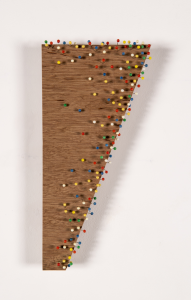 3b western planes pinboard (colours) 2011
coloured pins on plywood, 31 x 14.5 x 2cms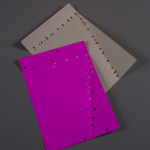 4a folds and cuts 2013
9 items – coloured paper, folded, cut and punched
each A4 in A4 polypropylene box file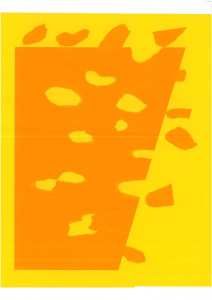 4b rough takeaway 2013
colored paper, cut and torn, 27x21cms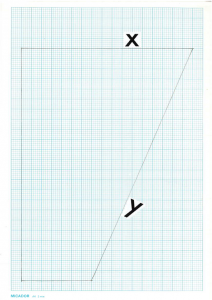 4c XY 2013
collage on graph paper, A4
All works folded 2-sided card, split pin paper fasteners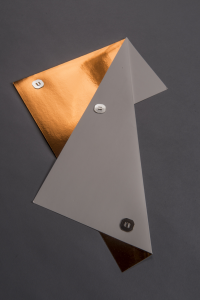 5a copper fold #2 2014
37x29cms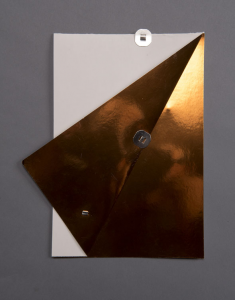 5b copper fold #3 2014
25.5x21cms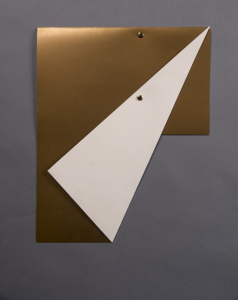 5c gold fold #1 2014
32×25.5cms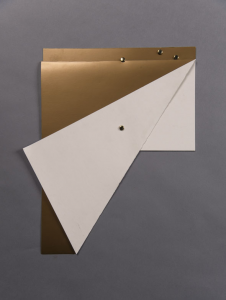 5d gold fold #2 2014
34×28.5cms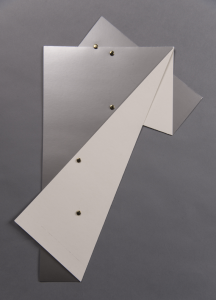 5e silver fold #1 2014
45.5x32cms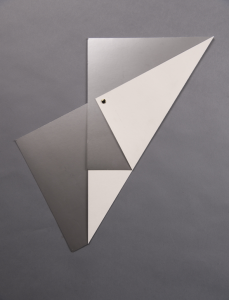 5f silver fold #2 2014
39x35cms
6a more western planes studies 2012
14 drawings, pencil and permanent marker
wire-bound sketchbook, A4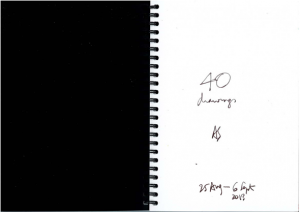 6b 40 drawings 2013
pencil, crayon, wire-bound sketchbook, A5